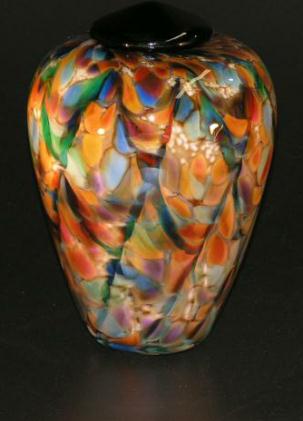 It's not the easiest thing to talk or think about but I want to make it as easy as possible when Gina and Les have to make my plans, I know if I post things here my sister Twila who reads my blog will help them find things as I will put a label to help them find.
I love this urn!
I love colors like green and aqua but Gina likes warm colors so this is a wonderful way to mix our tastes and she can display since she is my Keeper of the Urn ;) Les, Mama and any one that wants a part of me can have a piece of jewelry made, too!
I forgot to say yesterday I got $100 from Janette and $50 from Danny, Cathy, Robert and Wanda, I am so touched by how everyone has helped me so I do not have the stress of worrying about money this time!